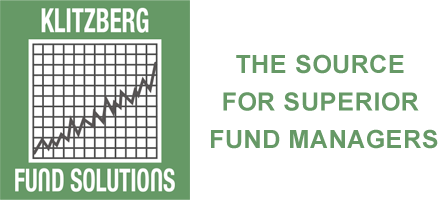 About Us
As an investment consultant since the 1970s, Richard Klitzberg has sourced investment managers for institutional investors and wealthy families.
Having worked in the mutual fund industry in the 1990s, Steve Marks participated in tremendous growth of assets under management and observed emerging performance issues of active management.
Klitzberg Fund Solutions was created more than 10 years ago to address issues faced by fund groups underforming across different strategies and asset classes.  These issues can deal with internal managers or external sub-advisors that have not been generating top quartile performance.
How we identify the performance issue
Our belief is that fund shareholders should always earn the highest possible return from the very best investment managers.  Fund sponsors who fail to meet their shareholders' expectations face the consequences, namely, fund redemptions, damaged reputations, and an uncertain business outlook.
At Klitzberg Fund Solutions, Rich and Steve have assisted fund sponsors structure sub-advisory relationships with investment managers unknown to most in the industry.  We have a complimentary combination of skills and outreach that allow us to source talented boutique managers that can turn around underperforming funds, stabilize assets under management, and benefit fund shareholders.  We refer to this skill set as a "conduit to talent."
Boutique managers are a resource for your fund business
We speak with boutiques almost daily.  We meet them at conferences, they visit our offices in Princeton and Boca Raton, and we receive their presentations through emails.  These firms typically have a small specialized team of investment professionals who focus on only one or two investment strategies.  They are entrepreneurs who take pride in building their business through performance and referrals.
Boutiques can make decisions quickly and do not need to go through investment management committees as do larger asset managers.  This flexibility and focus means they frequently impose constraints on new business and new hires to assure that their clients are catered to and not crowded out.
Firms we know include traditional long-only managers, multi-asset class investment advisors, and alternative investment firms.  These firms cover a wide range of styles and investment strategies that tend to be timely, effective, and profitable.  Boutiques we work with typically use both qualitative and quantitative disciplines.
Quite simply, we offer fund sponsors the resources to prosper and grow.
Unique access to talent
Richard Klitzberg has specialized in sourcing boutique managers and niche strategies which afford investors inherent advantages.  His work began in the 1970s, while Steve Marks has 35 years of experience.  Our process is rigorous.  Our due diligence is ongoing.
We have successfully assisted in the completion of nearly $3 billion in mandates across multiple asset classes for fund groups in the united states and internationally.  We provide them with multiple options to source managers.  And we can do the same for you, as well.